Introduction
Can I game on Linux?
Linux Gaming Introduction
Our computers are not only our digital communications and business tools, they are also a major source of entertainment. As we wind down from our work we like to log on and relax and de-stress with some fun. If you are wondering if there is a way for you to do that on Linux you are in luck! There are a number of existing games that run natively on Linux and that number is growing. In addition there are several methods which allow you to even run Windows games too!
This is a large section of our digital footprint and I would like to go over just a few examples of how you can get started.
Here are some basic categorizes that will get you started
Steam Games

Native Linux Support - Will Cover a bit on this post
Proton Compatibility Layer - will cover on subsequent posts

Games run through an Emulator

dosbox - old games like "the Aethra Chronicles" that are either shareware or have been released into the public domain. These often run just fine and many have aged quite well!

Wine - This is a Windows Interpretation program that runs Windows programs without Windows. It allows many windows games to be run. - Will be covered in subsequent posts

Native Linux games that are free and Open Source -
Since the dawn of Computers folks have been writing games like "Zork" , "Adventure", and "Rogue", so this community has a lot to offer. Really it is the design of the game not necessarily the graphics card that makes a good game. We see this in Movies and new games which seem to have all fluff but no substance. There is a reason why things like "Monopoly", "Risk", and Chess are still popular! But don't think that there are only text or simple graphics available here - this is growing too! - This will also be covered in subsequent posts.
Steam Games
Steam has an application that is available through the Software Manager. You can find Steam by searching in the Software Manager (as the below example shows with Linux Mint):
Searching for Steam:
This will take you to the Installation Page:
You can find more details about Steam games that are able to be run on Linux here.
Here are is a picture of "Torchlight II" running natively on Linux Mint:
Here is a partial list of games available natively on Linux from Steam: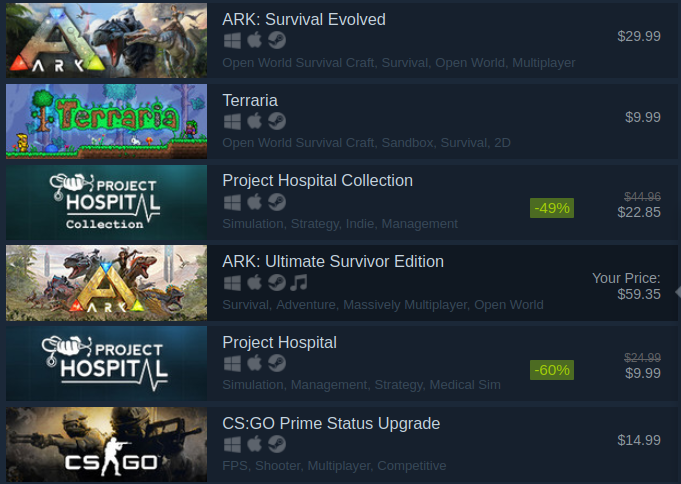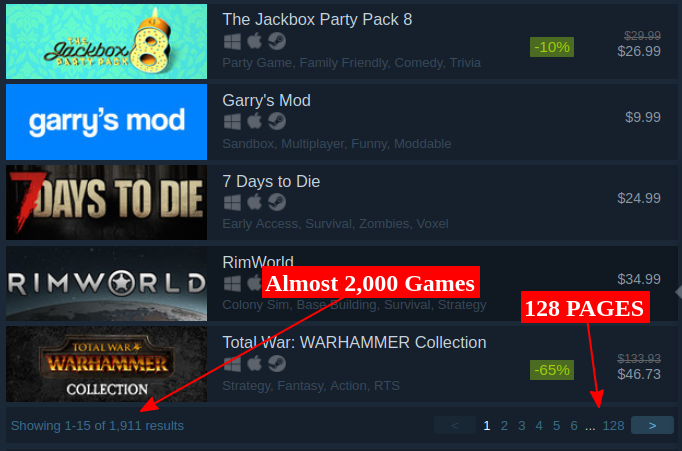 Although this post is only a taste of what is available, I hope it has whet your appetite to explore the world of Linux gaming!