If you have not yet heard of a Raspberry Pi, it is a tiny single board computer that just might be your first Linux computer.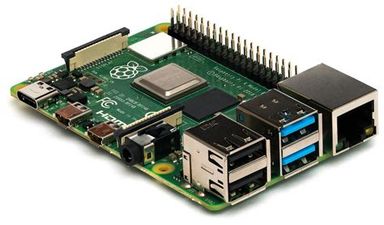 It is considered by many to be a hobby computer that would not really be capable of meeting the needs of the average computer user. The latest Raspberry Pi 4 does come with some impressive features including dual HDMI monitor output. You can browse the web, watch videos, run Libre Office and maybe the most important thing; you can learn how to install and run Linux. The hard drive for this little thing is a Micro SD card. Just like installing operating systems on other computers, you can download the Raspberry Pi operating system and flash it to the SD card with a program like Balena Etcher.
This little giant does have one super power that all other computers lack; it has General Purpose Input/Output (GPIO) pins. These can be programmed to do things like running your automatic sprinkler system, reading the local weather conditions, home automation and even controlling robots.
CanaKit sells some nice Raspbery Pi kits that come with everything you need to get started. All you will need in addition to these kits is a monitor or TV with HDMI input.
They also have a nice Pi 400 kit which comes embedded into a keyboard. This makes a nice Desktop computer.
I recently installed a Raspberry Pi into a Raspad tablet kit for my son. This makes a nice touch-screen computer/tablet that has no vendor lock-in software whatsoever.
Here is a great video that will get you started with the Pi:
Want to relive the glory days on your Nintendo or Atari 2600? Learn how to install RetroPi: