Re: NordVPN Installation
Dist: Ubuntu 20.04
For anyone else who really wants to use NordVPN on Ubuntu (ie: you have months or year(s) of your sub left and don't want to spend more money on something else); well see below what worked for me (after a few dozen hours and colourful language).
My issue was after installing the .deb file like many tutorials guide you to, upon logging in ("sudo nordvpn login") I was getting a "Please check your internet connection and try again. error.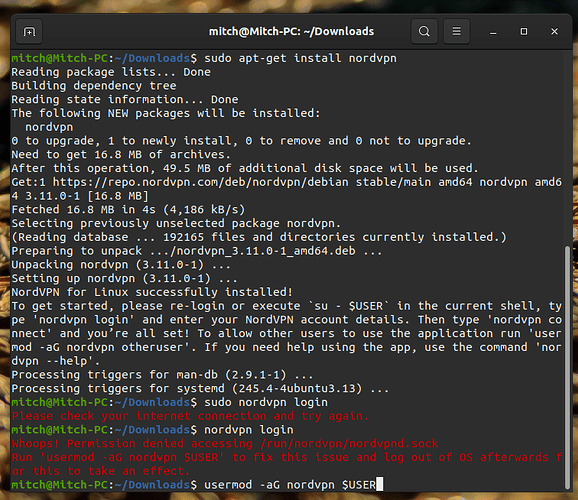 Yep, updated everything, tried this and that. I tried the 8.8.8.8 & 8.8.4.4 update via Netplan didn't work for me either.
What DID work was what is explained on this link: How to install OpenVPN to connect to NordVPN in Ubuntu | FOSS Linux Yes, essentially you are installing OpenVPN (who are the wholesaler) to login into your NordVPN account.
After completing the above, the only thing where is perhaps doesn't explain enough is when you create a new VPN and import the config data, you use your NordVPN (username and p/w) in the fields.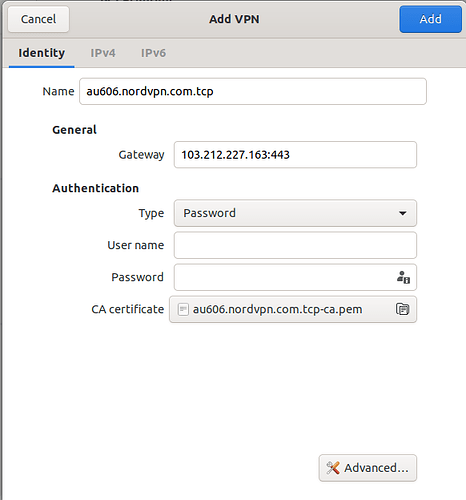 Would pay to download a few different server configs and load/save them so you can switch them around when you want. I've manually named them for easier reference.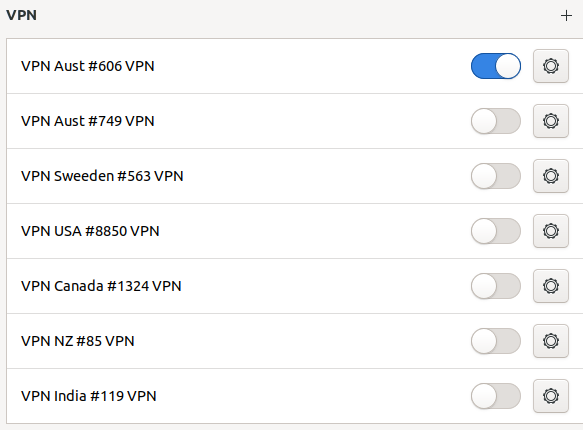 Edit: To get it to autconnect: Thanks Vasileios!
"nordvpn set autoconnect on"
If you were looking for a new VPN service for your new Ubuntu, then don't get Nord. It doesn't take too much a noob so see its clearly underdeveloped and sucks without a GUI. As above, I wanted to stick with it as good money was paid for the product and I still have 12 months of subscription left, and its been pretty awesome on Win10 and Android otherwise.
Just an FYI for the community archive.