I have suddenly acquired five new "disks".
This was a result of removing Snap from my Ubuntu system. I did it primarily to stop Snap from messing with my Firefox browser. I now have Firefox (from the Mozillateam Repository) up and running the way I want it.
Then I noticed all the extra disk icons on my dock. I opened Disks to check out what was going on. Here is a screen shoot: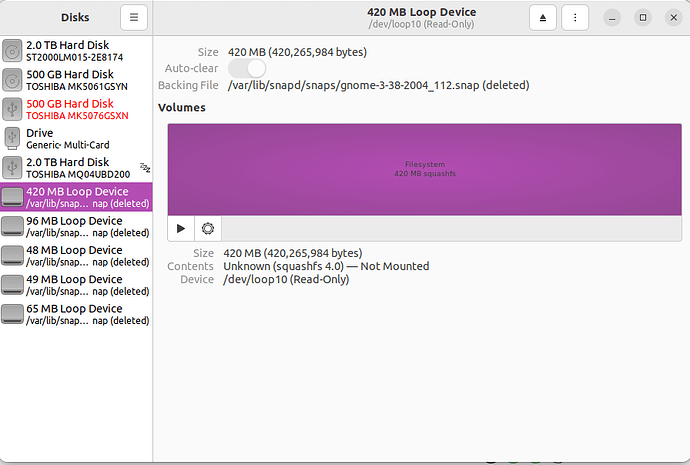 Can I just go ahead and delete these "files"?