Hey all,
I am running the latest version of linux Mint 20. I'm trying to install Chirp software package on it, but I am having issues. It says I am missing dependencies, but every time it tries to install the dependencies it tells me that its not able to install them.
They are python dependencies so I'm not sure the issue.
Any help would be greatly appreciated. I've included screen grabs below.
Thanks in advance,
Marty
Below is the chirp install error: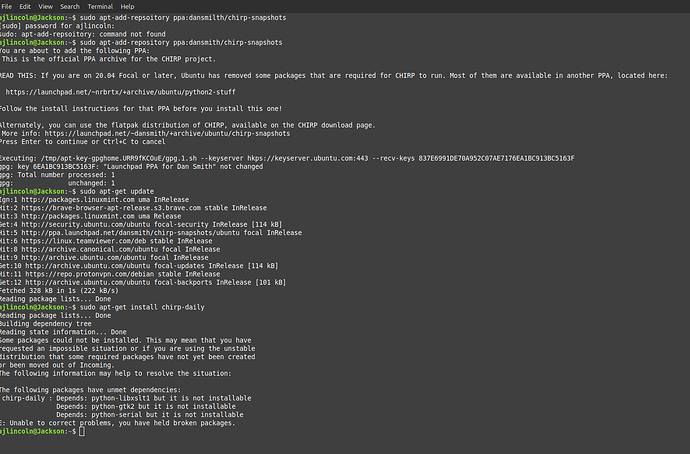 This is an error I get when I tried to install one of the dependencies: