I am attempting to install my (home) local network printer. Ubuntu displays it has found my local printer.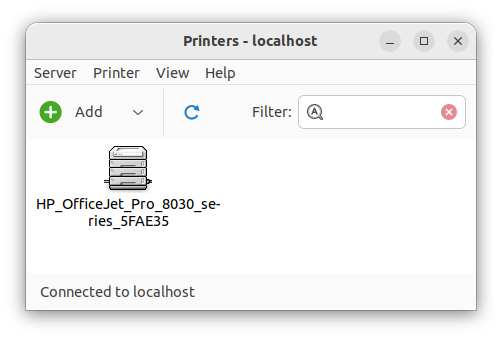 I then click to "Add" and select from the Network Printer options

Click "Forward" and this window displays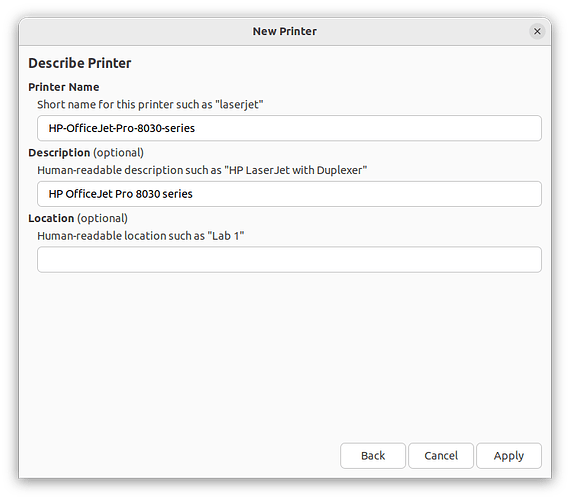 Click "Apply" and I get a CUPS server error

I went to the HP web site for drivers and was instructed to another site because of Linux OS. I proceeded and downloaded to my Download folder the indicated driver.
What am I doing wrong?
Vince