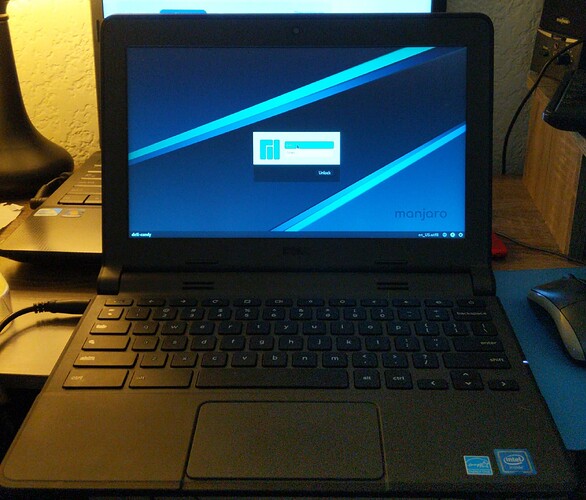 De-Googled Chromebook with Linux Manjaro installed. 4GB RAM 16GB SSD, Great computer for travel, school, and casual computing.
Due to limited storage space, I will include a 32GB USB Drive for storing your photos and documents to save space on your internal drive.
These little Chromebooks are fast, portable, and are selling quickly.
All audio, video, and built-in microphone and webcam work great.
Free shipping in U.S.
I accept PayPal, Venmo, Zelle, or other arraignments can be made.