I bought a laptop on which the vendor (Slimbook) installed Elementary OS 6.1. They have a forum where we can ask questions but it is in Spanish. I don't know Spanish.

My Bluetooth does not work for some reason. Even when I switch it on, the icon shows that it is switched off. I attempted to switch it on from the system settings also but that does not work either. It is unable to discover any bluetooth devices. I recently bought a bluetooth amplifier that my Mac picks up but my Slimbook does not.
If someone can help me troubleshoot this, I would appreciate it very much. The bluetooth icon always looks like in the image below even when turned on.

My laptop configuration is as below: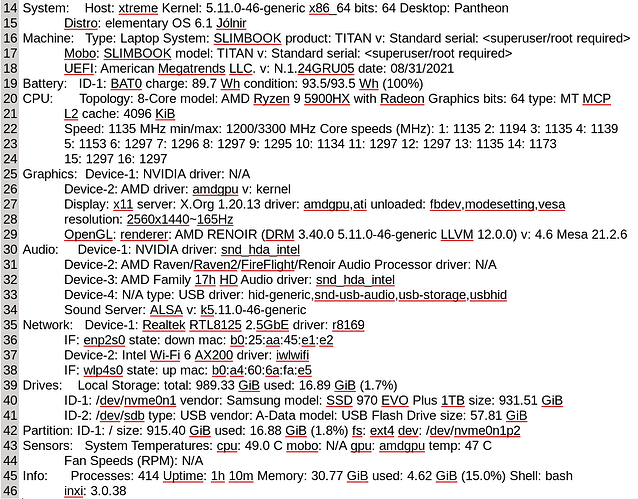 Perhaps @vasileios wouldn't mind taking a look when time permits.
Thank you!